Creativity Is a Conversation.
20 years of experience in UX: Websites, Programs & Apps
Design
UX/UI Design & Website Design
Development of web products of various types: online stores, corporate sites, portals, forms, chats, landing pages, Saas programs.
Automotive, Finance, Medicine, IT business, Construction, Manufacturing, Restaurants, Real estate, Retail chains, Fashion, Agriculture
Strategy
Web Strategy & Art Direction
From Brand Strategy to Delivery, I Do It All. 13 years of work as an art director of a branding agency. 72 developed design systems
Team
Project management & teamwork
Experience with clients and teams in over 20 countries: America, Canada, Europe, and Asia.
  Creative. Professional. Ethical.
If

it can be


imagined, I can
design it.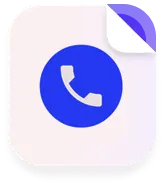 +49 160 99-69 13-10
Ready to help you with design in your web projects or branding
+ 38 067 6135746
(Viber, Telegram, Whatsapp)
All things are possible because anything can be learned.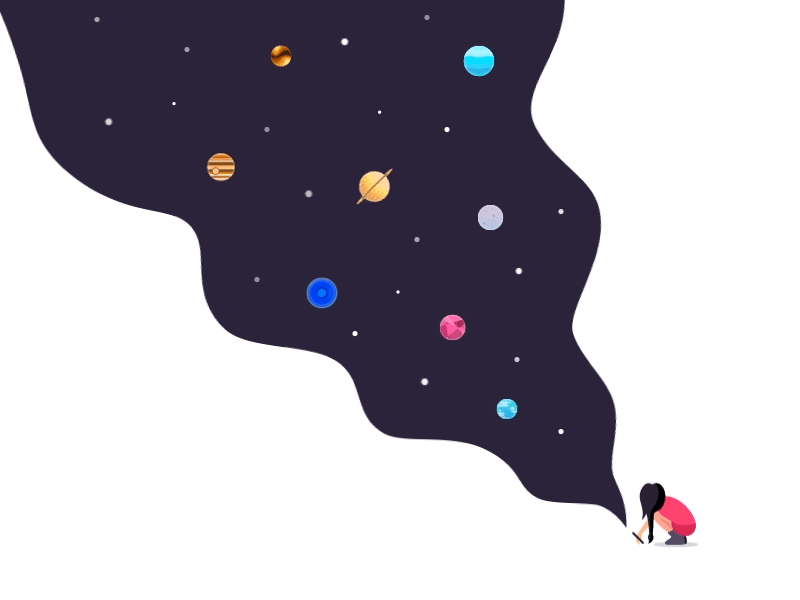 Opportunities don't happen, you create them.
What inspires you and gives you energy in your work?
I work effectively only with products that I believe in myself. Therefore, personal input and faith in a successful result is the fuel that my heart runs on.
Your business energy inspires me in my work. Your personal participation in the project. I will make the most of your company if you, as a leader, love what you do. Love your clients. And build your business as your purpose in life.
Therefore, it is important for me to work in close contact with the customer, to understand and communicate with those people who will use his application or website.
I believe that it is necessary to do a thing initially well and thoughtfully. Work with inspiration and full force. Don't shelve the idea.
I am quite a hardworking and productive person. I try to offer different visions of design. Or I work as a sniper. I think, analyze and make one accurate shot.
About Me
I am from Ukraine (Kyiv). Now I live in the city of Regensburg, Germany. I plan to stay here to live with my family for the next few years.
I'm married. I have 2 adult children. Son and daughter.
I love camping and traveling. I have been to Nepal, the Caucasus, the Alps, the Crimea, Georgia, Turkey, Italy, Albania, and other mountains. I love kayaking or just swimming. For 8 years I was engaged in swimming sports school. I run in the morning. In the evening I go to basketball or play ping-pong. I ride a bike. I have been doing yoga for over 20 years.
English, Ukrainian, Russian, Polish – conversational.
German – basic.
About Job
Diversity and sustainable product engineering are important to me.
Trust and appreciation are important to me.
I want to develop technically and professionally. I want to develop myself as a leader and project manager.
I have a lot of creativity and initiative inside of me. I want to create something from scratch.
I want to make the world pleasant and convenient for people. For all people, not just users of the product.
Brand analytics
Competitor Analytics
Understanding the business environment
Hide with clients
Analytics and target audience segmentation
Marketing
Product Prototypes
Frameworks
Layouts
Plantain user's map
Design systems design
Analysis and testing of users at different stages of web production
Everything that a beautiful gardener does is to plant a garden, look after the trees, and make those who live in that garden happy.
Questions about work
If necessary, I am ready to come to the company's office, meet with the company's employees, clients or on any other issue.
I am looking for a job either under an employment contract or under a contract.
In the case of a contract, I want to get paid holidays and paid public holidays.
I am registered as a private entrepreneur in Ukraine and can work under a contract with any country in the world (except russia).
I can't say that I'm looking for a particular company where I want to work. Design is part of my life. I will deal with it in your or any other company. In a high sense, I strive to make the world a better place. More convenient and easier for everyone.
I have experience working with companies and brands of all sizes. From small firms that create start-up projects to large enterprises. One of the large enterprises for which I created intra-corporate branding and other strategies had more than 80,00 employees.
The size of the company doesn't matter to me. The qualities of people are important – their involvement in work, trust, and optimism.
Job expectations
Competitive salary level

Remote work

Paid holidays (24 days), statutory holidays

Annual salary reviews

100% paid sick leave

Flexible working hours

Accountant support and tax coverage

Education and training allowance

Professional development
Yes. This is possible within the European Union.
But not immediately after the start of work. I am currently looking for a remote job.
And in the near future, I do not plan to change my place of residence.
I have worked with clients and web teams in over 20 countries.
These are Europe, America, Canada, South Korea, etc.
Ready to adapt to the time schedule of the company.
The most comfortable for me is the Central European time of work. The time zone I am in is Germany (GMT+2).
Branding support


for large companies.
For many of my clients, I developed not only websites but also developed all branding: logos, brand books, visual identification system, printing, and outdoor advertising.
Design
I create great presentations. I can make do both a presentation of the company's products and services. Highlight the most important thing in the business and sell it in the most efficient way. 
I have over 40 presentations for various businesses in my portfolio.
I can effectively present the company's services and sell them.
I made presentations for the sale of goods, and services. Investment presentations, commercial offers.
I can create and edit videos for YouTube or other social networks. Come up with creative scenarios for them and implement them. I can work as with already written music. Or write unique music for the video.
I have experience in creating advertising companies.
Created advertising banners for Facebook, video posts for Instagram Stories, for LinkedIn. I designed the graphics and animation style for brand social media posts. I will make sure that your posts are recognizable and stylish.
Code & User Testing
I can edit simple css code. Therefore, I feel comfortable working with programmers or website layout designers.
Besides design, I understand a little about site layout. I developed the at least 10 last projects on the WordPress platform without involving programmers. That is, for example, based on a ready-made template, I can make you a corporate website, a landing page or a simple online store.
In addition to WordPress, I have created websites on different platforms. Such as Modx, Drupal, Joomla, and others.
I have Knowledge in usability, user experience, and interaction design usability analysis, rapid prototyping, and usability testing.
I can collect both quantitative and qualitative user data.
Find out what age and gender they are. What country are your visitors from? How much time is spent on the site? From which page they entered and from which they left. What were the target queries for getting to the site? Get a click map on the site. Prepare different page concepts for testing. Make concept or idea validation, satisfaction or feedback survey, usability testing, and wireframe testing.
Business
I have developed unique projects for the needs of different businesses.  Brands for financial and healthcare companies. For construction companies, retail chains, and grocery stores.
I have developed over 30 medical brands, over 10 automotive brands, over 10 construction companies, and over 25 restaurants. I did branding for both small businesses and large enterprises, shopping centers.
I did branding for both small businesses and large enterprises, shopping centers.
– about 8 sites for medical centers
– several sites for credit unions & for the sale of cryptocurrencies
– sites for restaurants
– for real estate agencies, hotels,
– website for a construction company
– sites for large industrial enterprises
– sites for shopping centers.
– about 10 online stores. For example, the sale of cars, auto parts, the sale of boats and sports equipment, the sale of goods for fishing and tourism, the sale of food, icons, clothing, and more.
I have worked on different teams. Located in Europe, Canada and America. For the last 13 years, I have been working for the Da Vinci web agency as a product lead and as a project manager. My tasks included finding the right developers for client projects, working with designers and copywriters, and web specialists in advertising and promoting sites on the Internet.
When I start working in a team, the business goal becomes my personal goal. I work openly and honestly, I invest in tasks emotionally and mentally. To reach the maximum goal.
The people I work with become my family members. In every family, it is important to take care of each other and build relationships based on trust and enthusiasm. And my family and at work, I strive to make it so.
I have a huge experience working with startups when you need to create a website starting from his idea. And I really love creating new and innovative products. Develop things that no one else has done before me.
Management
I worked as the Art Director and Senior Ux Designer for 13 years.
I was responsible for the design strategy, branding, and digital products.
Communicated with customers, and created businesses together with their founders.
To achieve the intended designs, I managed a multidisciplinary team of designers (interaction/visual design, prototyping, 3d modeling, animation, and branding) and programmers.
See my work on these sites:
https://brand-guideline.com
Enhancing comprehensive UX/UI design strategy for the brand. 
Producing high-quality UX design solutions through wireframes, visual and graphic designs, flow diagrams, storyboards, site maps, and prototypes.  
Designing UI elements and tools such as navigation menus, search boxes, tabs, and widgets for our digital assets. 
Collaborating with the product and engineering teams, and internal and external designers.
UX programs I work with
For a person who has only a hammer, everything that he encounters begins to look like a nail. For a designer who has a phone in his hands, everything turns into UX. It doesn't matter what tools you have in your hands. What matters is your goal and how you move towards it.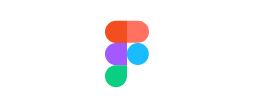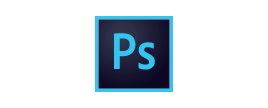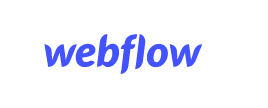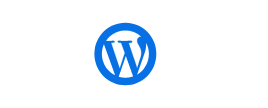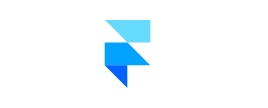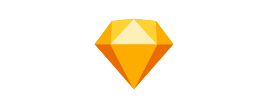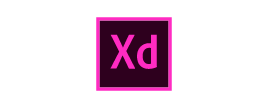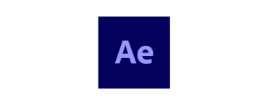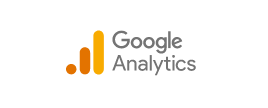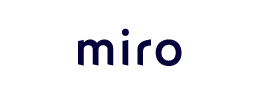 Drop me a line!
Let's create masterpieces together!