20 years of experience in UX design
Medical Designer?
For the last 14 years, I have been developing
websites and branding for medical companies.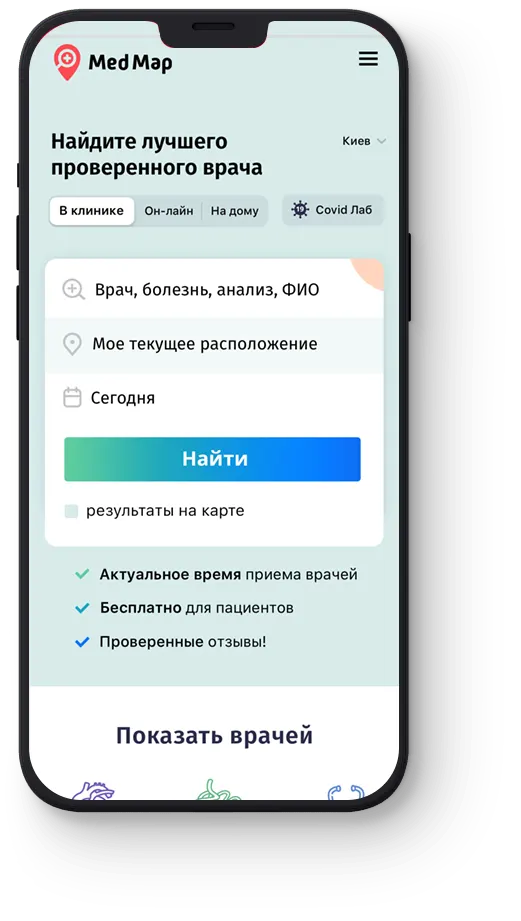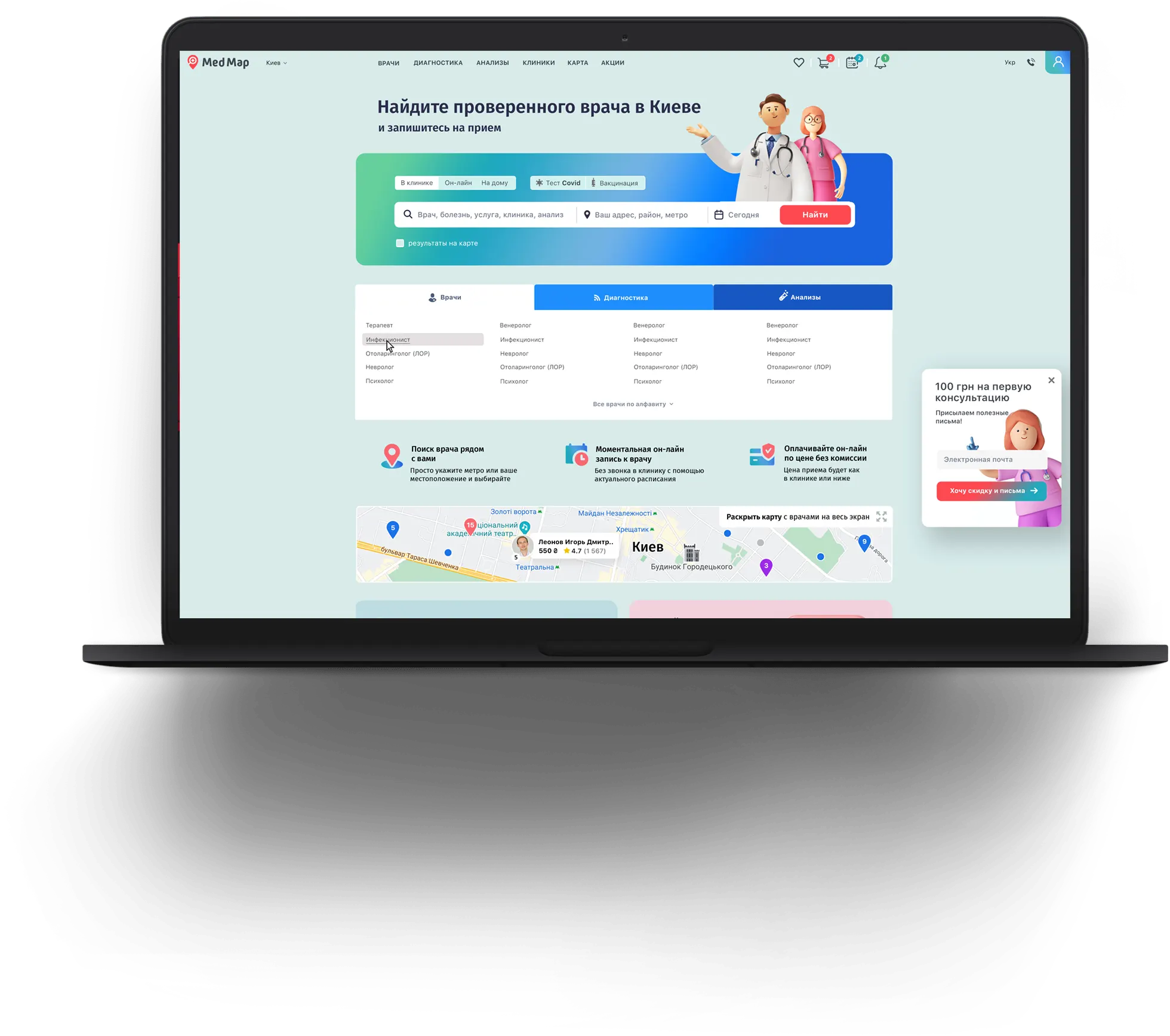 Creative. Professional. Ethical.
If

it can be


imagined, I can
design it.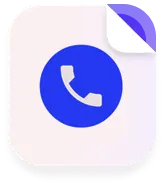 +49 1517-2814-963
I am looking for a full time job as a designer. Let's call and get to know each other. Find out more than I can be useful for your company.
Creativity Is a Conversation.
20 years of experience in UX: Websites, Programs & Apps
Design
UX/UI Design & Website Design
Development of web products of various types: online stores, corporate sites, portals, forms, chats, landing pages, Saas programs.
Automotive, Finance, Medicine, IT business, Construction, Manufacturing, Restaurants, Real estate, Retail chains, Fashion, Agriculture
Strategy
Web Strategy & Art Direction
From Brand Strategy to Delivery, I Do It All. 13 years of work as an art director of a branding agency. 72 developed design systems
Team
Project management & teamwork
Experience with clients and teams in over 20 countries: America, Canada, Europe, and Asia.
Online portal


for finding doctors
An example of a web project that I developed from name development, brand book creation, competitor analytics, user persona analysis, planning and design.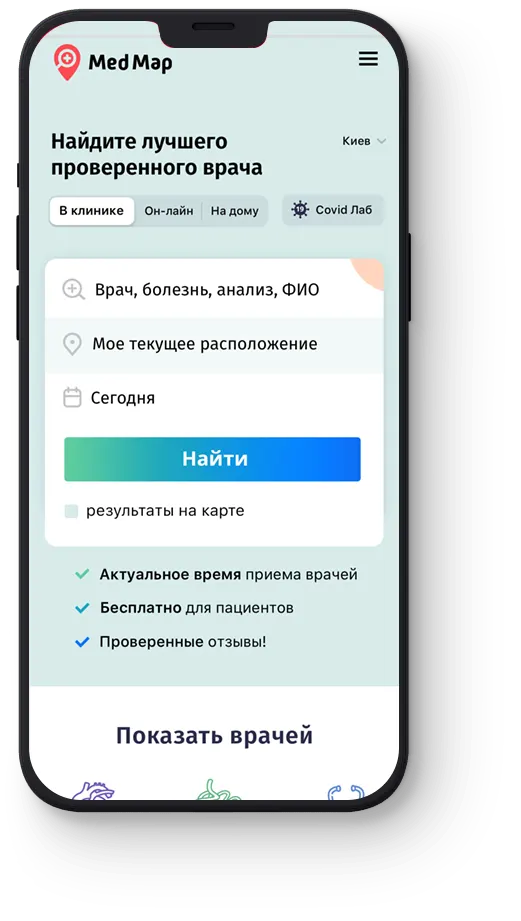 I have developed over 30 medical brands. This means that he has designed more than 30 logos, websites, and other branding elements for medical companies in various fields.
For a number of brands, the tasks that I performed were:
– outdoor advertising design
– Interior Design
– printing materials: leaflets, catalogs, magazines, calendars.
– billboards advertising companies
– advertising companies on the Internet (Facebook, LinkedIn, Instagram), where he developed advertising banners or videos.
I have a lot of experience with medical packaging. I have developed about 30 packages for different types of medicines.
I have developed names and slogans for several medical brands.
These were general therapeutic clinics. Dentistry. Beauty centers and aesthetic medicine centers. Surgery Centers. Pharmacies. Massage rooms, chiropractic, psychotherapy. Laboratory for collection of analyses. Manual and oriental therapy. Children's clinics and family medicine clinics. Gynecology and andrology. And many others.
For a number of centers, I have been involved in their branding support for many years.
I have prepared creative corporate gifts for several pharmaceutical companies.
Why do I do a lot of medical branding most of all? I am their family doctor. My mother is a city therapist and a doctor with a great experience. My mother-in-law is a gynecologist.
I was also going to enter the medical university after school. Graduated from the courses of nurse. In addition to the school of graphic design, I graduated from the university with a degree in practical psychology. Now all this knowledge helps me in marketing. Analysis of user behavior on the site. Help build the brand persona. Analyze competitor branding.
Regarding web design, I have experience with planning, designing, and developing medical websites and portals.
I worked on them as a project manager and as a designer. The person who led the designers and programmers.
I have vast experience in developing MEDICAL branding.
WEB:
An example of a medical portal design that I developed recently.
https://want.design/wp-content/uploads/2016/07/MedPortal_UX_Portfolio_Anton_Skrypnyk.pdf
More samples of medical web portfolio:
https://www.goravsky.ua/
https://designlogo.com.ua/portfolio/aesthetic_medical_center_brandbook
https://designlogo.com.ua/portfolio/corporate-identity-medical-center-pulse
https://designlogo.com.ua/portfolio/medical_corporate_identity_happy
BRANDING:
I have developed more than 30 brands of medical companies.
https://want.design/logos/medicine_health_logo
I have more than 14 years of experience in creating and maintaining the design of medical centers in various fields:
Aesthetic medicine clinics,

beauty and health centers,

dentists,

children's and family centers,

massage, surgery, and therapy.
I also have experience working with pharmaceutical companies.
I have designed over 30 medical packs
https://designlogo.com.ua/portfolio/medical-packaging.
For the companies Kusum, Farmak, Novalik Pharm, and Pharm Planet in Ukraine, I developed branding and their presentations.
These are the largest pharmaceutical enterprises in Ukraine, employing tens of thousands of employees.
___
My LinkedIn:
https://www.linkedin.com/in/anton-skrypnyk/
More about me: